An artisanal making, inspired by the Great Masters from Cremona, Brescia and Venetia.
Modern and baroque violins, violas and cellos are hand-made, using techniques that have been employed since the 16th Century. The woods that I use are spruce, maple, poplar and pearwood. These are selected and dried naturally for several years.

I take my inspiration from the great 16th, 17th and 18th Century Master instrument-makers of Cremona, Brescia and Venice.

INSTRUMENTS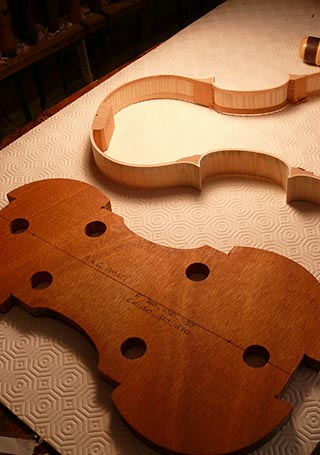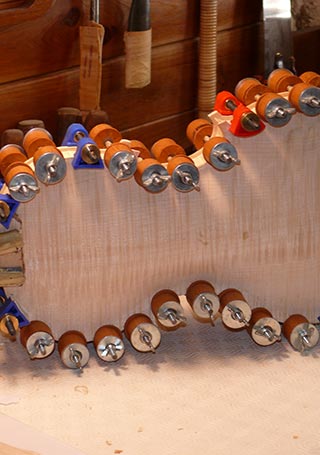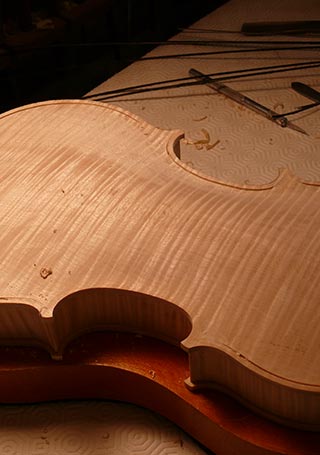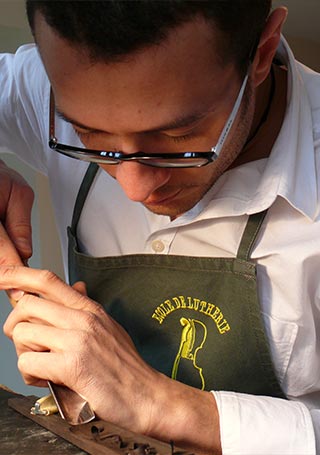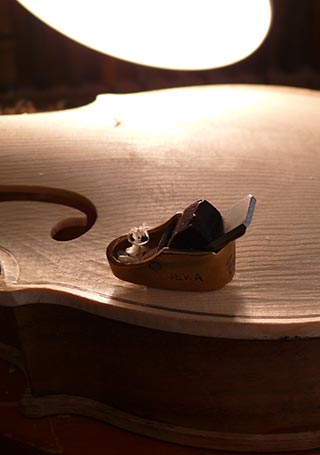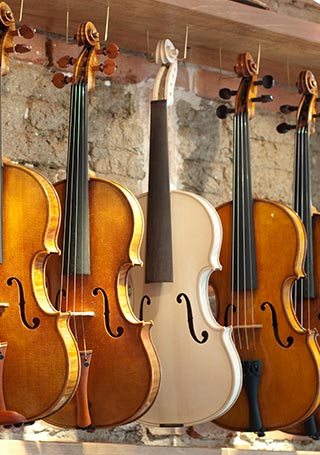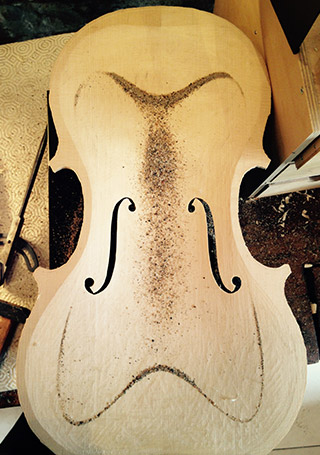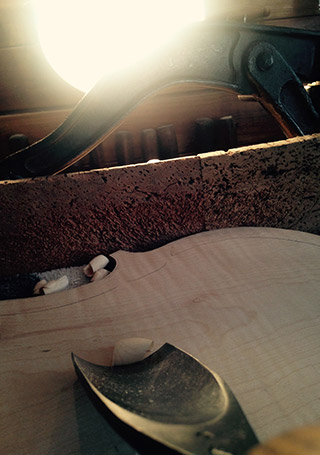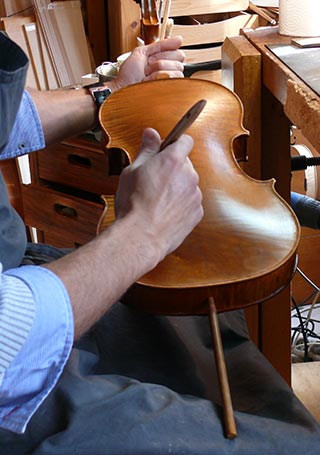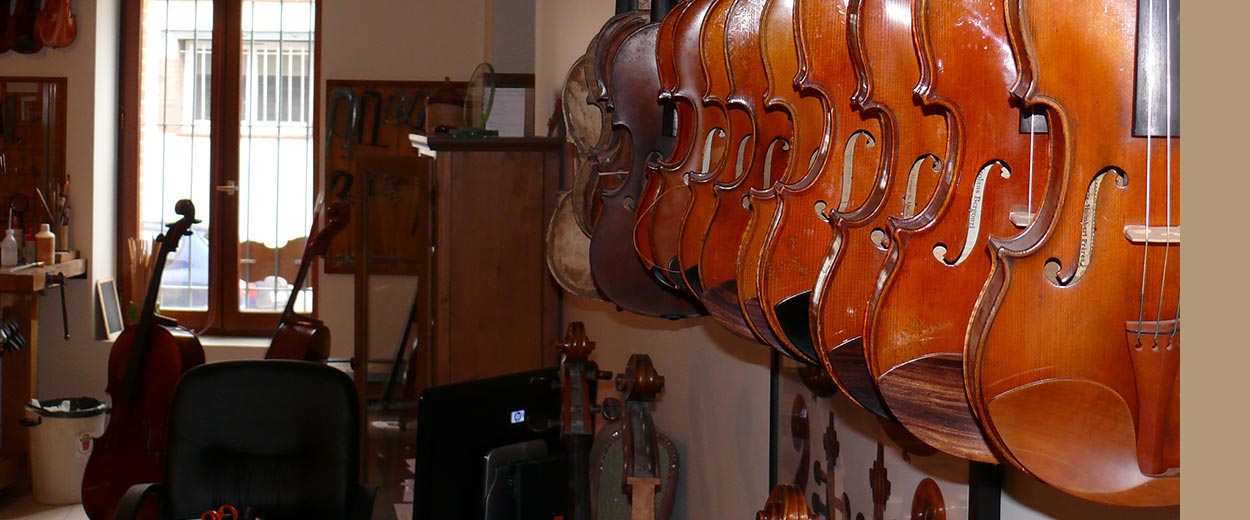 Purchase and sale
I will be pleased to discuss any proposals concerning the purchase of your old instrument, whatever condition it is in. You could also consider trading in your old instrument as part of a new purchase. I can also take instruments in on a sale-or-return basis: these are added to my catalogue. In this aspect of my work, I operate in partnership with fellow stringed instrument-makers, again with the aim of offering you the widest possible choice.

I also sell bows and accessories: cases, strings, shoulders rest, rosin, etc.